Protecting your personal information can help you reduce the risk of identity theft.
Privacy protection in the digital age has become much more complicated and risky than it used to be. In the pre internet days, if people wanted to access your public records, they had to visit the county clerk's office in person. Today, most government information about you that contain highly sensitive personal data is available on the internet via Open Records Directory Sites.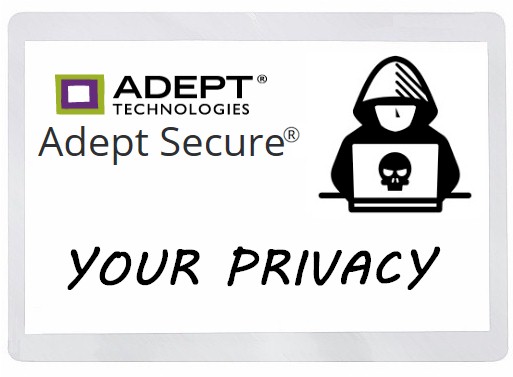 Most of these Open Records Directory Sites provide an opt out for you to remove your data from their databases. If they do not remove your data from their databases after your request you can submit a complaint with the Federal Trade Commission (FTC). In our requests we had no problems with any of these sites and our data was removed within the hour or up to 48 hours after the request.
The problem with having your personal information easily accessed online is that hackers and other criminals will leverage this information to guess your passwords, account names and steal your identity.
Here are a few opt out links:
White Pages Public: https://www.whitepages.com/suppression_requests
White Pages Premium: https://support.whitepages.com/hc/en-us/articles/115010106908-How-do-I-edit-or-remove-a-personal-listing-
Spokeo: https://www.spokeo.com/optout
Discoverthem: https://discoverthem.com/removal.php
Speedyhunt: https://speedyhunt.com/removal.php
Mylife: email to: removalrequests@mylife.com and read instructions at: https://what-is-privacy.com/2016/01/how-to-get-out-of-mylife-directory-site/
Radaris.com: https://radaris.com/page/how-to-remove
Intelius: Read Instructions at: https://www.reputationdefender.com/blog/privacy/how-remove-information-intelius-and-protect-your-privacy
Using service companies for a monthly fee that claim they will remove your personal data from the Open Records Directory Sites, we found these companies were not effective. Doing it yourself was effective.
Conduct a search engine search on your name and see the search results. Make a list of the companies selling your information and locate their opt out procedure. Most are listed in their terms of use or privacy notification pages. Follow their instructions and your personal information will be removed.
Hackers and other criminals leverage every bit of information they can find on you to add to their tools of stealing and destroying your life, and the lives of others.
You are the best tool on protecting yourself.
Together with cyber security experts that want to help you and with technology we can all work together to prevent the hackers and other criminals from destroying our lives. They can make many mistakes and still win, if we make one mistake we lose. Getting your personal information off these Open Records Directory Sites is one step in the right direction on protecting you.
Contact us today to see how Adept Secure can help you with these problems and many more.
Learn More About Adept Secure
Call us toll free 1-888-392-9623