We have been working on many new features with GIS. One of many exciting new features is document and photo management in GIS. These features have in been in the Adept Enterprise ® systems for years, and with GIS we would just link back to the Adept system to view the documents and photos, and the information saved with them.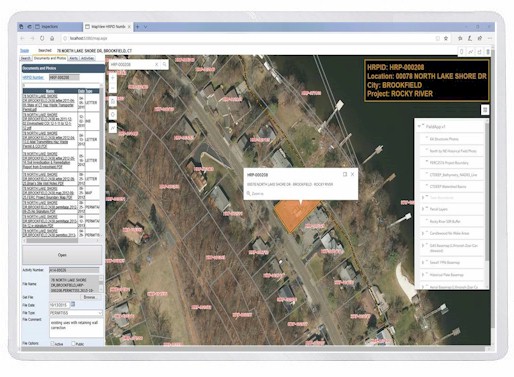 (Document and photo tab in GIS giving us a list of all attached files on the selected property record.)
Now, we just stay in the Adept GIS Mapping system which views ESRI maps, via published ARCGIS Servers. We write the mapping systems. We used to work with 3rd party GIS companies, but as ESRI provided better tools, we don't need 3rd party GIS companies anymore, smart move by ESRI. Which helps us to deliver pure coded GIS enterprise systems at very cheap prices. In most cases we provide these GIS maps for free as long as you have an ESRI licensed GIS system.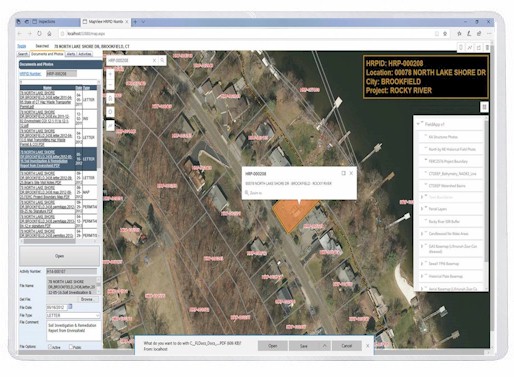 (We select a file to open, we click the big open button, out in the field we use our fingers to click on buttons, so it is good to have finger sized buttons to click.)
We work with many government clients across the USA, and many utility corporations globally. GIS is a must have tool. When a huge project has been completed, such as a huge utility line, or gas line across many states is now going live and the contractors deliver all their project documents to you from the 8-10 plus year project that is now completed, odds are these documents are going into your Adept Enterprise® system. GIS tools makes it easy to locate that needed document, map, plan, image, by simply clicking locate me by the structure, or tool you need to find that document for.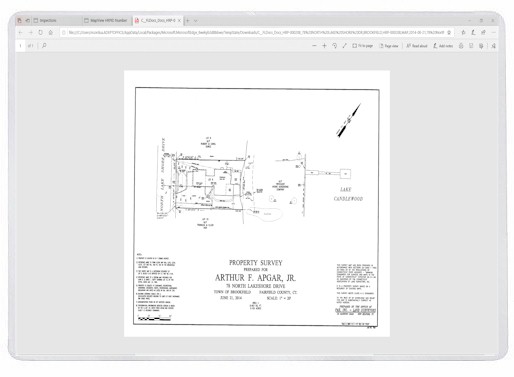 (Here is the document I need.)
Adept's Clients can consolidate multiple databases with GIS into one manageable location, automate manual processes, prioritize work and cut expenses by eliminating paper-based procedures. Productivity increases and errors are virtually eliminated.
We have been working on many new features with GIS and are expanding these features weekly. We love to code and coding GIS is challenging, but very rewarding!
Contact us today toll free 1-888-392-9623 to find out more on how Adept Technologies can save you money by utilizing our services and technology.