Adept Technologies Launches Free GIS Mapping System
New York, NY – 2018 is an exciting year for the clients of Adept Technologies.
Answering the demand for an integrated GIS mapping system, and eliminating the need for 3rd party GIS vendors, Adept has listened and delivered.
Leveraging the ESRI ArcGIS API for JavaScript, our clients that have invested in ESRI ARCGIS systems will now not have to worry about 3rd party GIS vendors when using the Adept Enterprise systems and services.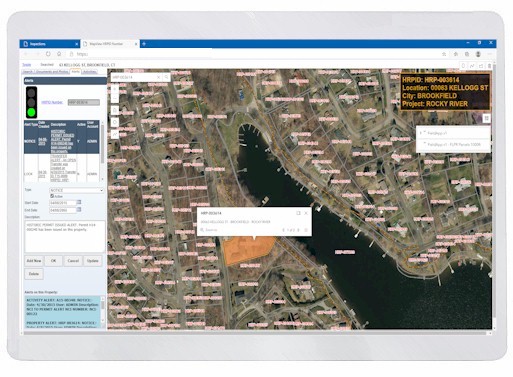 "We now have a mapping system strictly leveraging the ESRI API and Adept's API systems. This allows our customers to reduce costs and eliminate the need for 3rd party GIS vendors. We have added this system for free to all our existing customers that have ESRI ArcGIS systems. Our customers can now access their maps in the field via the Adept Systems, view all activities, inspections, documents, photos as layer data from their existing maps. They can mark up their maps, and print reports all in the field, and without GIS 3rd party tools. This is very exciting, and the ESRI API tools are amazing allowing us to give this away for free. 3rd party vendors in GIS were like middlemen between software vendors, and bad for the industry. The API systems that ESRI provides solidifies ESRI as the Industry leader in GIS." Said Nicholas Cordua, Chief Technology Officer, Adept Technologies Inc.
Adept Technologies, Inc. (Adept) is a New York City-based software development company that provides integrated enterprise solutions to corporations and municipalities across the United States. Adept is the leading provider of customizable shoreline permit management software (the Adept Enterprise System) to hydropower project developers, real estate divisions, and issuing agencies. Adept Enterprise enables efficient management of energy resources and provides easy access to centralized data with GIS mapping integration. Available in Web, Windows, and private-cloud-hosted versions, Adept Enterprise is the only application designed to ensure FERC license compliance.