If you are running Windows 10 version 1809 Remote Desktop Connection from another Windows 10 version 1809, odds are the experience is slow, stalls, or just fails. This is a known Remote Desktop bug. Rumor has it Microsoft will have a fix out this April.
A workaround is to add an entry in the windows registry.
Add a new registry entry in:
"HKEY_LOCAL_MACHINE\SOFTWARE\Microsoft\Terminal Server Client"
UseURCP
REG_DWORD 0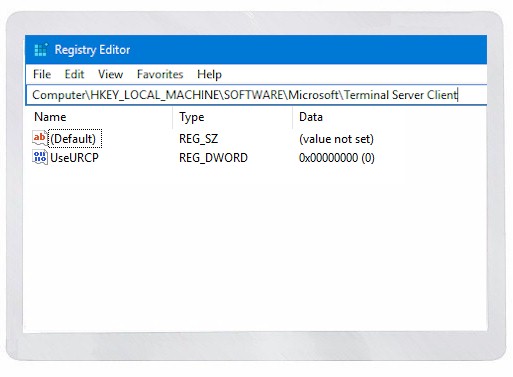 Windows 10 has had a lot of issues over the years. Reminds me of the Windows 95 days, on all the registry tweaks. I will post a response here when a real fix is released. This workaround worked great for us on Windows 10 to Windows 10 Remote desktop connections via VPN. Windows 10 to Windows 7 Remote Desktop Connections via VPN did not have any issues, and thus did not need this workaround.
Hopefully this will help others from pulling their hair out. Keep it real out there, and have a great day.
Contact us today toll free 1-888-392-9623 to find out more on how Adept Technologies can save you money by utilizing our technology.